Ultra-low-power system with increased performance and inter-connectivity
Hardware developed from scratch
This approach is more complex and time-consuming but allows us to utilize a more flexible and open source flexible approach which will enable integration with custom sensors (via i2c) and any existing sensors by our customers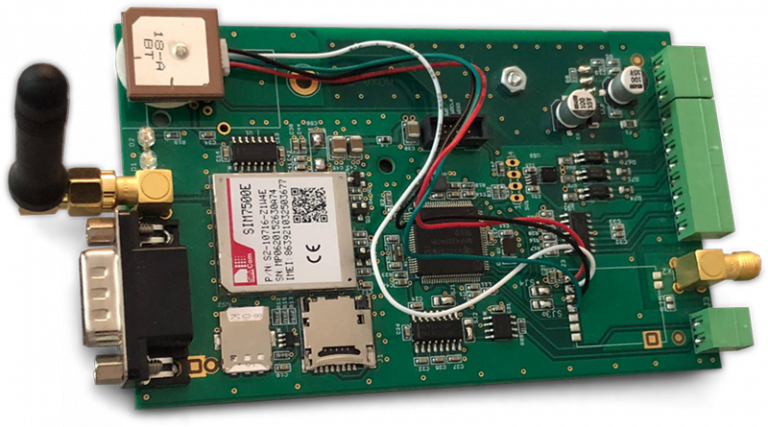 Key measurable features of the E20.GREEN IoT solution
Galileo/GPS positioning
The requirement to get the position of either the players and equipment (golf use case) and/or urban green space communal maintenance crews through a sensor attached to either player bags, golf carts or maintenance equipment.
Frontend Single Page App integration and customer in-situ sensors IoT connectivity
Sensor is a key component of the Smart City Green Surface Gateway. E2O.GREEN sensor has capabilities which allow for inter-connectivity with other in-situ sensors.
Sensors as the key input component for building optimization and automation models
The requirement essential for pace of play (golf use case) and smart green surface predictive automated maintenance cases as well for future autonomous agricultural vehicle use cases
Multiple sensors, including among other an air temperature and humidity sensor, a light intensity sensor, are used for the assessment of any particular area to capture environmental parameters, namely, temperature, humidity, and surrounding light intensity. The data collection method provides the opportunity to assess the ecological conditions in the green surface management sector accurately. Also, the system's versatility allows additional monitors, including a UV sensor to determine ultraviolet light intensity, greenhouse gases and pressure sensor to track the ambient air composition, a rain sensor is used to detect rainy weather, and these can be included in the system according to client requirement.
The knowledge gained from the sensors is transferred directly to the cloud server by using IoT technology